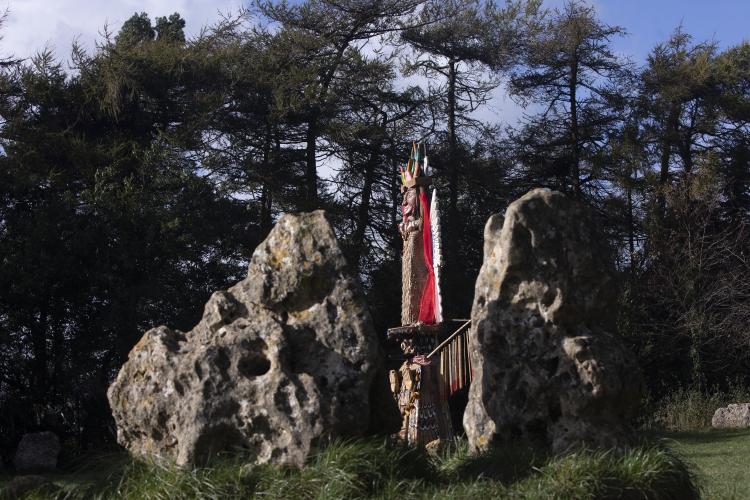 2021-22 ORIGINS FESTIVAL
Multi-disciplinary
Various Venues, Online and Outdoors
Border Crossings' ORIGINS Festival, the UK's only large-scale multidisciplinary Festival of Indigenous arts and culture, celebrated its seventh edition with an unprecedented and evolving year-long programme from leading Indigenous artists and thinkers. 
The 2021-22 Festival offered an unprecedented and evolving year-long programme, transforming digital and physical spaces into vibrant sites of creative enquiry, artistic interventions and performances by leading Indigenous artists and thinkers. ORIGINS 2021-22 went into public spaces, drawing powerful links between Indigenous experience, local heritage and sustainability, asking urgent questions while respecting the time and space needed to stop and contemplate the answers.
Covid
Climate Change
Colonialism
Here are a few of the highlights:
TOTEM LATAMAT - commissioned from Totonac artist Jun Tiburcio, this totem embodied Indigenous views on Climate Change, and travelled from Mexico to Cop26 in Glasgow.
ORIGINS WRITERS - a series of online talks by leading Indigenous writers, presented in partnership with Beyond the Spectacle.  Click here to watch the recorded event with NATALIE DIAZ. 
BOTANY BAY - a major participation and learning project around plants and sustainability.
MAGNETIC NORTH - our acclaimed film for the British Museum's ARCTIC exhibition. 
CELEBRATING PERU - a programme of music, theatre and participatory embroidery at the British Museum.  
Explore the Festival programme, published not at the start of this longer, unusual Festival, but at the end.
Experience another way of living.
Image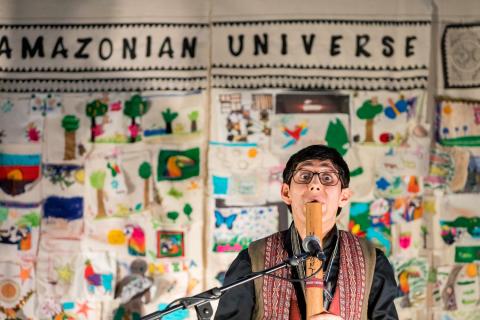 Image