Image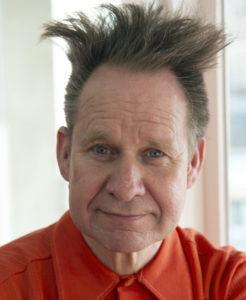 Patron: Peter Sellars
American theatre, opera and festival director Peter Sellars, has gained renown worldwide for his transformative interpretations of artistic masterpieces and collaborative projects with an extraordinary range of creative artists across three decades.
Peter's early work crossed genres and travelled in time with powerful contemporary versions of works by Shakespeare, Brecht, Gershwin, Mozart, Handel and Bach. Later, he collaborated with composer John Adams on operas including Nixon in China, Doctor Atomic, The Death of Klinghoffer, El Nino, and The Gospel According to the Other Mary. New operas by Kaija Saariaho and Amin Maalouf, Osvaldo Golijov and David Henry Hwang, and Tan Dun join new productions of works by Messiaen, Ligeti, Hindemith, Kurtág and Stravinsky.
Peter has directed many path-breaking, international festivals.   In 2006 he was Artistic Director of New Crowned Hope, a month-long festival in Vienna for which he invited international artists from diverse cultural backgrounds to create new work in the fields of music, theater, dance, film, the visual arts, and architecture for the city of Vienna's Mozart Year celebrating the 250th anniversary of Mozart's birth.  
Peter is well known for engaging with social and political issues through art and is Professor of World Arts and Cultures at UCLA, where he teaches Arts as Social Action and Art as Moral Action. He is the recipient of the 1998 Erasmus Prize for contributions to European culture and a member of the American Academy of Arts and Sciences. He was awarded the 2014 Polar Music Prize (often referred to as the 'Nobel Prize for Music') and was named Artist of the Year by Musical America – the first time the award has gone to a director in 54 years.
Click here to watch Peter's LOCKDOWN DIALOGUE with Border Crossings' artists.
Image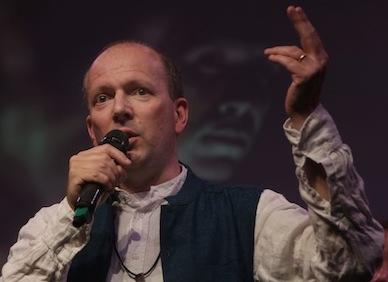 Artistic Director: Michael Walling
Michael Walling founded Border Crossings in 1995. He studied History at Oxford University, and subsequently trained at Trinity College, Dublin. He has directed numerous productions across four continents, winning awards for Two Gentlemen of Verona in the US and Paul & Virginie in Mauritius. He has directed the bulk of Border Crossings' productions, films and festivals, and is responsible for the overall direction of the company. Productions elsewhere include: The Europeans (Unicorn), Macbeth (Mauritius),The Tempest (India), Romeo and Juliet, Midsummer Night's Dream (USA), The Great God Brown, Play with Cocaine, Beardsley, Spokesong, Sir Thomas More.
Opera includes: the ENO's acclaimed workshop productions of Wagner's Ring Cycle at the Coliseum and Barbican; Nixon in China (ENO and Athens), The Handmaid's Tale (Toronto), Xerxes (ENO, Houston and San Francisco), La Bohème (ENO), Die Zauberflote (Spain), The Magic Flute, The Marriage of Figaro, Don Giovanni, Cosi fan Tutte (Stowe Opera).
Michael is Visiting Professor in the Research Centre for Multicultural and Intercultural Performance at Rose Bruford College. He has written the college's Theatre Studies Modules on The Social Stage, Shakespeare, The Designer, Elements of the Performance, Post-Colonial and Black Theatres and The Critical Audience. Productions for the college include: I Am Europe, Egor Bulychev & the Others, The Good Soul of Szechuan, Attempts on Her Life, Victory, Hard Times, The Art of Success.  For East 15: Hayavadana, What the Water Gave Me.
His numerous publications include pieces in New Theatre Quarterly, African Theatre, Suspect (Toronto, Alphabet City 2005) and Peripheral Centres / Central Peripheries (Saarbrucken, 2006).  He is also Chair of the board of the theatre company Kandinsky.
Known for his eloquent advocacy for culture and social justice, Michael is frequently asked to speak in public.  In 2017, he was a platform speaker at the European Culture Forum in Milan.  
Click here for Michael Walling's blog.
ASSOCIATE Director: Lucy Dunkerley
Lucy Dunkerley has worked extensively targeting communities and disfranchised young people who are traditionally under-represented in theatre, running countless projects designed to help them develop a voice.   These include projects for Synergy Theatre Company developing playwriting projects for young offenders.  Lucy worked for 8 years at the Royal Court, as outreach worker leading playwriting projects for young people, many of which developed into productions and public readings. Lucy founded Lincolnshire's only theatre company for adults with learning disabilities at Trinity Arts Centre in Gainsborough when she worked there as Education and Outreach Officer.  She has directed numerous professional plays and readings, youth theatre productions and community performances. She has also worked all over Italy, writing, devising and directing shows for young people, as well as being involved in projects in other parts of the world.  Lucy joined Border Crossings in 2013 to lead the company's Participation and Learning work.  She has facilitated our community work with schools, refugees and marginalised groups, as well as working in China and across Europe. 
MARKETING Manager: EMMA TOWNSEND
Emma Townsend is a London-based freelance arts marketer specialising in digital content and social media. She has worked with a range of small and mid-scale arts organisations to develop digital branding. Clients include live performance venue Hoxton Hall, and leading supporter of Asian Arts the Bagri Foundation. She first worked with Border Crossings in 2019, marketing ORIGINS across 15 of London's most significant cultural venues including The Place, Shakespeare's Globe, Southbank and the National Maritime Museum. Her main love for the arts lies in physical theatre, dance and interventions in public space. She first got a taste for working in the arts through volunteering at theatre festivals when she was still at school. As a volunteer, she had the opportunity to see extraordinary works for free - she vividly remembers seeing Requardt & Rosenberg's large-scale outdoor dance performance MOTOR SHOW (LIFT, 2013) and being transported to another world. Nine years later she is still being inspired and moved by the arts and works to translate that excitement into marketing campaigns. Emma holds a Media and Communications BA from Goldsmiths and a Master of Arts in Cultural Analysis from the University of Amsterdam.