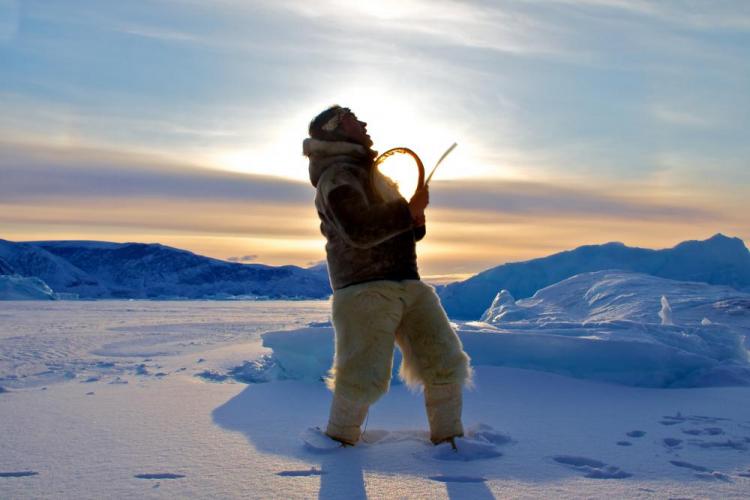 MAGNETIC NORTH: Voices from the Indigenous Arctic
To celebrate the Arctic and its importance to us all, Border Crossings' ORIGINS Festival presented a special online event in partnership with the British Museum on 3rd December 2020.  

The recording is now available to watch on this page.
"illustrated by a beautifully evocative score by Torgeir Vassvik, life seems almost unchanged, until the camera hovers over huge cracks, fault lines in the ice." (Reviews Hub ☆4.5)
"a profound filmic introspection addressing climate change" (Theatre Full Stop)
"By turns haunting, thought provoking, and an eloquent cry for what we should value in our lives, MAGNETIC NORTH lingers in the memory even as it transforms....  a transfiguration" (Spy in the Stalls ☆4)
"a new generation has found in the climate breakdown a new confidence, a mission, something to move on for, and they are here tonight and share their stories. Sometimes poetic, sometimes political, and often combined."  (London Theatre Reviews ☆4)  
"a must watch for any environmental activist, scientist or dare I say it, ordinary person of the people, who needs to be reminded of who and what we're fighting for." (North West End ☆4)
Supported by Arts Council England and the High Commission of Canada, part of the public programme accompanying the Citi exhibition Arctic: culture and climate at the British Museum (22 October 2020–21 February 2021).

Read the digital programme notes.