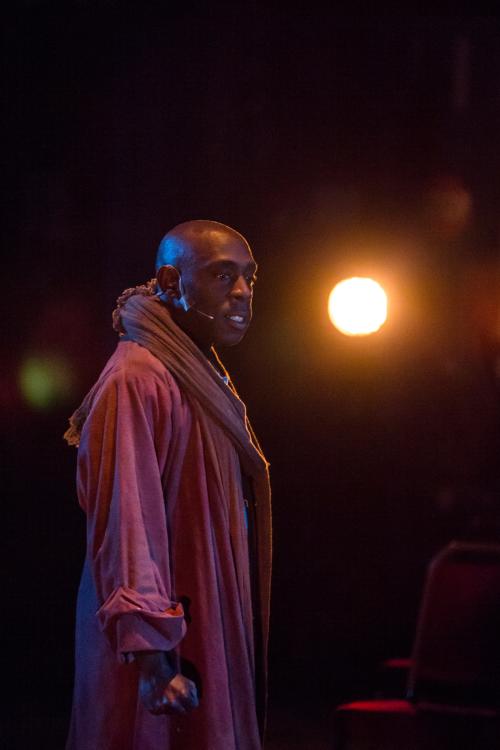 WHEN NOBODY RETURNS
Theatre
Theatre Bay, Acklam Village Market
"A riveting performance of poise and emotion.... theatre of the highest quality" (Counterpunch)
A New Play by Brian Woolland.
Displaced people take to the seas, soldiers carry mental scars, and long-remembered scores need to be settled. An Odyssey to follow the Iliad of THIS FLESH IS MINE, WHEN NOBODY RETURNS continued to meld the Mediterranean worlds of Homeric myth and the present day. 
Ten years after the Trojan war, Odysseus has yet to return to Ithaka. His son Telémakhos sets out to find the hero who can free the land from occupation, and his mother Penelope from the attentions of her unwanted suitors. Meanwhile, Odysseus struggles to come to terms with the man he has become.
"An excellent production. With impressive performances and an ingeniously used set design, WHEN NOBODY RETURNS is a sharp and tragic look at the damage that war does, not only to the soldier but to his family as well." (London Theatre ****)
A co-production with ASHTAR Theatre, Palestine, and the Royal Central School of Speech and Drama, WHEN NOBODY RETURNS was presented in rep with a revival of THIS FLESH IS MINE, using the same set and cast, as part of the 2016 Nour Festival.  
"A poignant reimagining of a Greek myth for today's Middle East" (Time Out)
PLAYING WITH GREEK FIRE - Brian Woolland discusses the process of developing WHEN NOBODY RETURNS