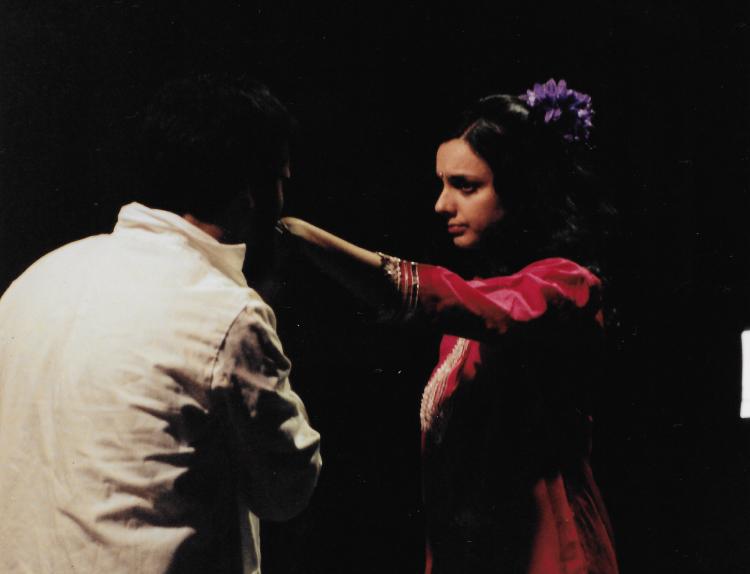 TOUFANN
Theatre
Africa Centre, Covent Garden
"An important pioneering achievement"  (Mauritian International)
TOUFANN, by Dev Virahsawmy, is an hilarious, irreverent celebration of an island that ought to be Paradise, and an oblique look at the problems of living in a multicultural society. An exhuberant, quirky and inspiring story, TOUFANN is also a spellbinding celebration of human diversity, determination and love.
Loosely and playfully based on Shakespeare`s The Tempest, TOUFANN was originally written in Mauritian Créole; an emerging language, which draws off the many cultures that makes up contemporary Mauritius. In Hindi, the word "toufann" means "storm".  
Border Crossings performed TOUFANN - translated from the Mauritian Créole by Nisha and Michael Walling - in London in 1999.  Sponsored by Air Mauritius.  
INTERCULTURAL TEMPESTS - article by Michael Walling
The text of TOUFANN is available from the Bookshop.