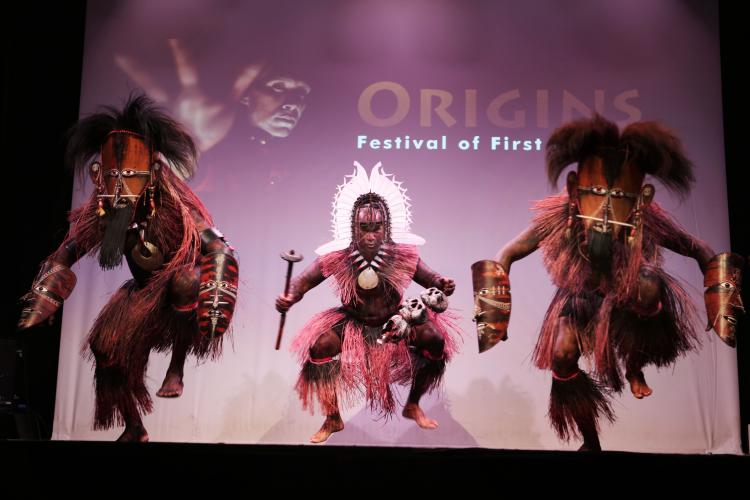 ORIGINS 2015
Multi-disciplinary
British Museum, Southbank, Rich Mix, Hornimans Pleasance and others
"The most important show I've seen all year"  (Matt Trueman on BEAUTIFUL ONE DAY)
The 2015 ORIGINS FESTIVAL brought a wide-ranging and inspiring programme of First Nations theatre, film, music, dance, ceremony, talks and food to London during June 2015. 
For the first time, there was a major Latin American presence, with the world famous Mexican bird-men, the VOLADORES DE PAPANTLA, and the extraordinary Mayan GRUPO SOTZ`IL from Guatemala performing at Emslie Horniman`s Pleasance, in association with RBKC`s InTRANSIT Festival.
With the Southbank, we presented BEAUTIFUL ONE DAY - a hard-hitting but humorous play from Australia`s ILBIJERRI. Australia had a major presence at the Festival, as we partnered with the British Museum to curate their INDIGENOUS AUSTRALIA LATE, and presenting the Trilogy of films by auteur Rolf de Heer and the great Aboriginal actor David Gulpilil. 
There was Sámi theatre, Native American flute, Samoan music drama, a solo performance from Peru, and a lecture by the inspirational Winona LaDuke - Native American environmentalist and twice Vice-Presidential candidate.