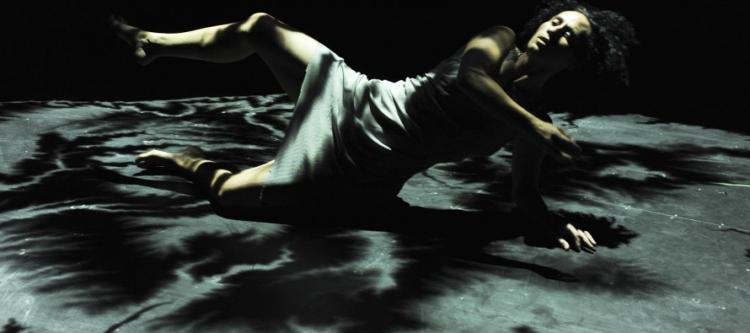 ORIGINS 2013
Multi-disciplinary
The Place, Rich Mix, Southbank Centre, Bargehouse, ICA and others
"Ground-breaking.... wonderful festival" (New African)
The third edition of the ORIGINS Festival saw indigenous artists converging on London from all over the world for twelve packed days (October 23 to November 3), plus a big bonus with NAMATJIRA at the Southbank from November 27-29.
For this first time, the 2013 programme included dance, with two extraordinary productions at The Place Theatre. GUDIRR GUDIRR was a multi-media piece from Aboriginal Australia, which lit a path from a broken past through a fragile present and on to a future still in the making. COPPER PROMISES by Maori artist Victoria Hunt combined the story of the artist`s own connection to her cultural identity with the tale of Hinemihi - the Maori meeting house now located in a Surrey stately home.
The theatre programme included WHEN MY SPIRIT RAISED ITS HANDS - Tlingit artist and politician Diane Benson`s powerful homage to "the Martin Luther King of Native Americans", Elizabeth Peratrovich, at Rich Mix; and the extraordinarily multifarious GAFA SAMOA at Testbed 1.
Film included a rush of UK premieres at Rich Mix and the ICA - WINTER IN THE BLOOD, fresh from its triumph in Montreal, and the first Samoan feature THE ORATOR being among the highlights.
The 2013 Origins Lecture was given by Aboriginal Australian artist Fiona Foley, whose latest video piece `Vexed` was part of the major interactive exhibition ECOCENTRIX at Bargehouse, curated by our co-producing partner, the Indigeneity Project at Royal Holloway, University of London. 
"Through its 25 events, the festival examines how we can learn important values from indigenous First Nations in relation to the environment, human rights and community." (Australian Times)