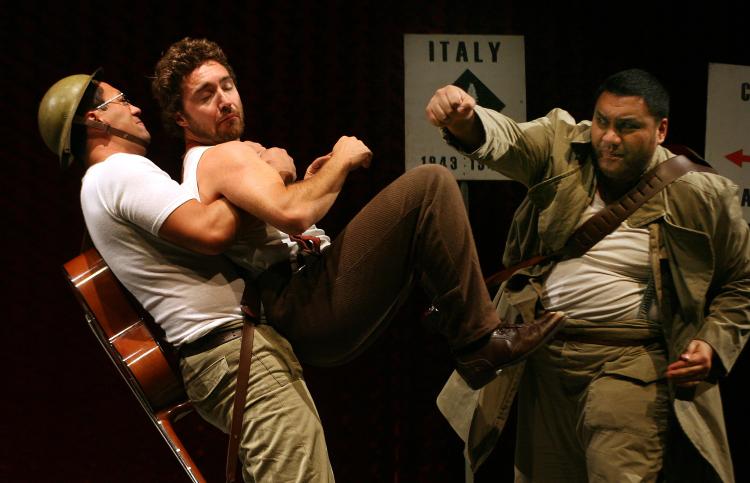 ORIGINS 2009
Multi-disciplinary
Soho Theatre, Riverside Studios, The Scoop and others
"In its very programming, [ORIGINS] reveals what art itself can mean for indigenous people as something inextricably tied to healing, ecological balance and spirituality." (Guardian)
Border Crossings' ORIGINS FESTIVAL 2009 was the UK`s inaugural festival of First Nations creative arts, bringing together groundbreaking artists from the indigenous cultures of Australia, Canada, New Zealand and the USA. 
At venues across London from May 4-17 2009, the first festival explored First Nations experience in the twenty-first century through theatre, film screenings, and participation. 
ORIGINS 2009 included Taki Rua`s sensational STRANGE RESTING PLACES (New Zealand), the multiple award-winning WINDMILL BABY by David Milroy (Australia), ALMIGHTY VOICE AND HIS WIFE by Daniel David Moses, in a great new production by Native Earth (Canada), and Native Voices with Diane Glancy`s new play SALVAGE (USA). 
There was a workshop by Ondinnok (Canada), films including TKARONTO, KANEHSATAKE and BLACK CHICKS TALKING, and an inspiring education programme, involving the Roma Theatre Company. The first ORIGINS Lecture was given by the great Canadian First Nations film director Alanis Obomsawin.
"A mouth-watering mix of theatre, film, talks, comedy, storytelling and ceremonies…you can't help but have your horizons expanded." (Londonist)