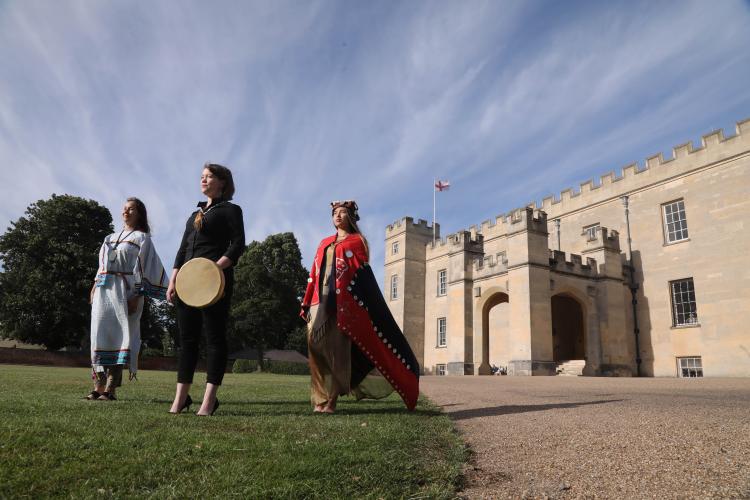 HIDDEN HISTORIES: Discovering Indigenous London
Film
Kings London, Houses of Parliament, British Library and others
HIDDEN HISTORIES: Discovering Indigenous London represents an exciting new departure for Border Crossings - our first documentary film, narrated by Oscar-winning actor Mark Rylance.
Responding to 2015`s incredible ORIGINS Festival, the film unearths the stories of indigenous people who travelled to London from the 15th century onwards. The extraordinary tales of Pocahontas, Joseph Brant, Bennelong and Mai are placed alongside Indigenous travellers from our own day, offering a timely re-assessment of our city and its relationship to the lands it once colonised.
Screenings to date have been presented with the Menzies Centre for Australian Studies at Kings London, the British Library and the Association for Commonwealth Studies at the Houses of Parliament. The film was also seen at Syon House in 2017 and the National Maritime Museum in 2019, as part of the ORIGINS Festival.  
Written and directed by Michael Walling, photographed and edited by John Cobb, and produced by Marine Begault; the film was made in collaboration with the Open University, and funded by the Heritage Lottery Fund.
Please contact us if you would like to arrange a screening!
"I think it was brave and extremely thought provoking. Asking us to acknowledge and play with difference in our work rather than ignore it and hold the "other" far away - masterful. I think the film says more about where we are not rather than where we are in our relations with Indigenous peoples. A lot of charity and not enough justice as one of the panel members so aptly said." (Audience member)
Image